Celebrate motherhood with us and win some fun coloring goodies, including a 12 color pen set of Luna Jayne glitter gel pens and a personalized coloring pack, while you're at it: https://www.facebook.com/events/170283746831361/?ti=ia. Click "Going" to get all the updates.
Mom/mum and loved one can choose the same coloring page to color together or separately. Entries must be posted By Saturday, March 13th, 11 pm Eastern. Three prizes will be awarded along with daily random winners from our posts. You can color any of Maria's artwork or use the free coloring pages provided exclusively to event goers. See the event's pinned post for complete details.
Or check out our paperback coloring books and journals on Amazon plus our amazing PDF journal and mandala coloring bundles — all on sale as our special Mother's Day gift to you. Sale good through May 15th.
***SPECIAL Live Tutorial with Luna Jayne's owner/artist/colorist Deborah Kramer Thursday, May 11th, 8-9 pm Eastern (New York time)/7-8 pm Central/5-6 Pacific, to show us how easy and fun it is to mix Luna Jayne glitter gel pens using one of our Mommyism coloring pages. We'll also have a sweet surprise for a lucky guest at the end of the presentation. See you there!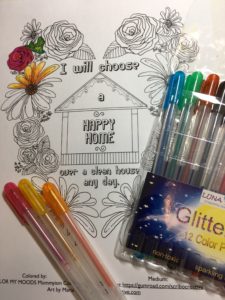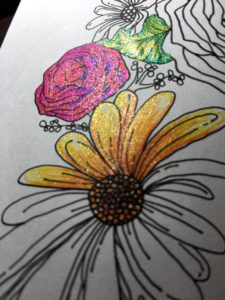 Maria Castro of ScriboCreative.com is a participant in the Amazon Services LLC Associates Program, an affiliate advertising program designed to provide a means for sites to earn advertising fees by advertising and linking to Amazon.com.